Mental health and young people
If you or someone you know is struggling with their mental health, there's plenty of help out there to support you.
Jump to: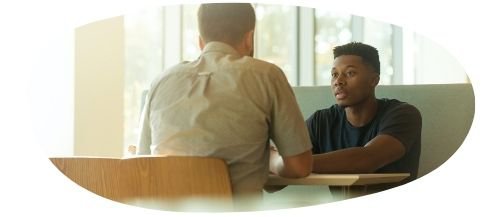 Face to face support
Talk to your doctor
If you're worried about the way you're feeling or you're going through a difficult time, it might help to speak to your GP. If you don't have a GP, find a GP near you.
For advice on talking to your doctor and tips to get the most out of your appointment, take a look at Mind's guide for young people.
Search for local support services
Get support from a mental health service
Support online or over the phone
Kooth
Kooth is an online mental wellbeing community for young people aged between 11 to 18 years. You can access free, safe and anonymous support which includes helpful articles, discussion boards and live chat.
Young Minds
Young Minds offers information to young people about improving their mental health and emotional wellbeing. You can text their YoungMinds Crisis Messenger for free 24/7 support if you're experiencing a mental health crisis.
The Mix
The Mix provides free, confidential support for young people under 25 via online, social and mobile.
Buckinghamshire 24/7 Mental Health Helpline
Buckinghamshire Mental Health Helpline operates 24 hours a day, seven days a week for people who need mental health care when their situation is not life-threatening. You can call their helpline specifically for young people.
UK Youth
UK Youth deliver a range of programmes to young people up to 18 years old to provide opportunities ranging from outdoor learning, online safety, money management and mental health.
Health for Teens
Health for Teens offers bite-sized information on a range of physical and emotional health topics, including healthy eating, body image, managing stress, advice on relationships, puberty, sexuality, and much more.
Looking after your wellbeing
Every Mind Matters
Anna Freud
On My Mind aims to empower young people to make informed choices about their mental health and wellbeing.
Health For Teens
Health For Teens offer lots of information and advice across all areas of your health, your feelings, growing up, lifestyle, relationships and much more.
Need help now?